Mission Statement
Our mission is to provide our clients with the most thorough, prepared, and cost-efficient representation possible.  We strive to leave no stone unturned when it comes to exploring options for solving a client's particular matter.  We adhere strictly to the fact that we work for the client and always strive to achieve the individual goals of each client.  We will always preserve our dedication to giving our clients their day in court.
We are not and never will be simply a "settlement" law office.  We will always pursue settlement as an option, as it can often provide a client with a satisfactory result in a quick time frame, but we are always aware that trying cases is often the only route to successfully achieve a client's objectives. Therefore our office is constantly learning and studying the ever-changing trial process so that we can give our clients a first-rate trial experience should a trial be necessary.
WE CARE ABOUT OUR CLIENTS

We will listen to what you want and try our best to accomplish your goals. We will always work hard to give you the best representation possible.  The lawyers and staff at BLUE SPRINGS LAW OFFICES appreciate your confidence and look forward to standing with you in Court.
---
About Paul E. Evans, Owner/Managing Attorney

Paul E Evans, Attorney at Law, has been successfully representing clients for over 20 years in Auto Accidents/Car Wrecks/Injury cases, Personal Injury and Workers Compensation. He has a well earned reputation as an excellent attorney for domestic issues such as Divorce, Child Custody, Visitation, Child Support, Paternity, Relocation, Guardianship, and Adoption.
While acquiring that reputation Mr. Evans also has handled many cases involving Workers Compensation and claims for injuries such as Auto Accidents. He has represented numerous families in death claims and catastrophic bodily injury.
Mr. Evans serves as an adjunct faculty member of Park University as a professor of Business Law.
In his personal life, Paul is an accomplished guitar player and musician and has performed professionally for many years. 
Everybody faces legal problems in their life. The way you handle those problems can have a significant impact on your future. Don't trust your important legal battle to an inexperienced lawyer. Trust a lawyer with a wealth of experience across multiple areas of the law. At Blue Springs Law Offices Paul E. Evans practices personal injury law, workers compensation law, family law, and more. With a perfect 5 out of 5 Client Rating on Avvo, Blue Springs Law Office LLC has consistently demonstrated its value since 1995. Call today for a free consultation regarding a personal injury case or Work Comp and discover how over 20 years of Missouri legal experience can help you.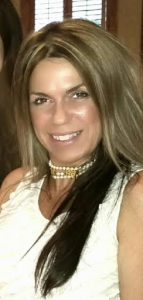 Kelly Henderson, Legal Assistant
---
Contact Paul E. Evans at 816-224-9500
paulevans@bluespringslawoffice.com
Serving: Jackson Country, Missouri
Independence, Missouri‎, Blue Springs, Missouri, Buckner, Missouri, Grain Valley, Missouri,Grandview, Missouri,Greenwood, Missouri, Independence, Missouri,Kansas City, Missouri,Lake Lotawana, Missouri,Lake Tapawingo, Missouri,Lee's Summit, Missouri,Levasy, Missouri,Lone Jack, Missouri, Oak Grove, Missouri,Raytown, Missouri,Sugar Creek, Missouri